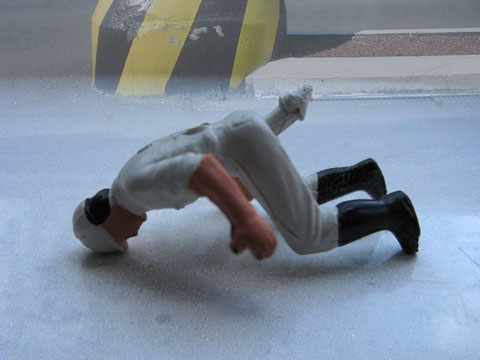 She blocks the highway

In respond to a call from Hong Kong based artist Wai-Man Teresa Leung, Topp & Dubio joined the photography project 'She blocks the Highway'. Within the framework of the project Topp & Dubio responded to a narrative 'incident' with a series of three photographs called 'Highway Patrol'.

The results of the project are shown in Hong Kong and on this blog.